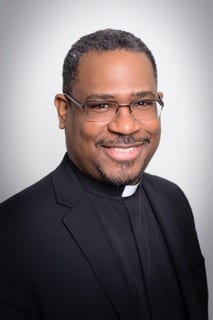 As a child, I always had a "God-consciousness". Deep down inside, I felt that there was a certain call on my life that would require me to give something of myself to others that I may not necessarily be eager to do. With this uncertainty, I pursued a career in engineering and embarked on a quest to becoming the first Black Chief Executive Officer of a major telecommunications company. After some advanced education and subsequent promotions, I eventually became a Director with global responsibilities. It seemed like my dream of becoming a CEO could really happen, but I was conflicted because I was simultaneously developing a thirst and hunger for God that seemed unquenchable.
I wrestled constantly with my "God-consciousness" and it was during this time that I discovered Family Radio and Dr. Bob Cook's Walk with the King broadcast. His soothing tone, optimistic attitude, simplicity, and spiritual conviction was exactly what I needed each day in order to face my many challenges as a corporate executive.
Dr. Cook not only strengthened my faith, but also seemed to have the right message for a person who was being challenged with finding their purpose. Dr. Cook spoke a language that felt like the language of God, and I fell in love with The Savior. I subsequently left the corporate dream after a successful 16 year career, enrolled in a seminary, and today, I am a pastor of an over 200 member congregation serving in a role that genuinely requires me to die to myself every day in service to The King.
To be sure, the call on my life was all God's doing, but the ministry of Dr. Cook's Walk with The King was not only instrumental, but catalytic in helping to quench my thirst and hunger for the things that matter most to God. I'm thankful for the opportunity to listen to the gift of Dr. Cook, and certainly appreciate the team for making his passion available to us all as we endeavor to "Walk With The King and be a blessing."
-Rev. Dr. Hugh Marriott
Stories like these happen thanks to your support! As a special thank you gift on this special year, please read on below.
---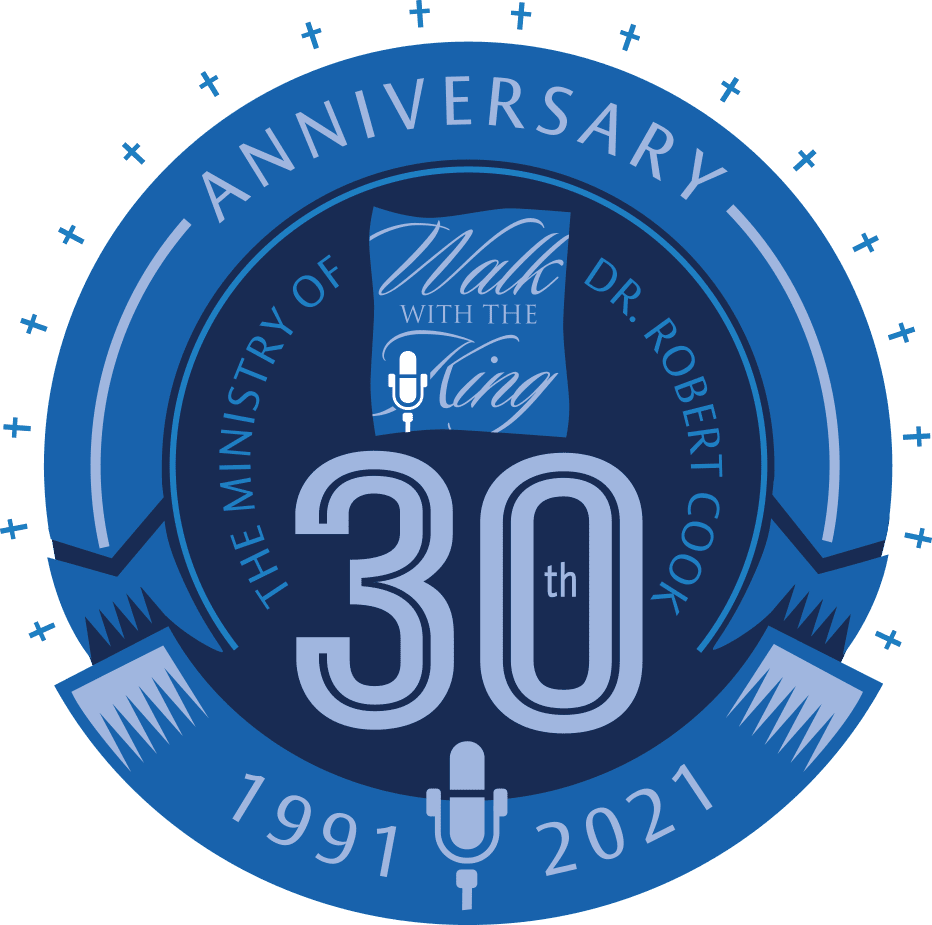 Our 30th Anniversary Campaign Donation With Gift of $100 or More
To celebrate 30 years of Walk With The King, we're offering a special Anniversary Gift to for any donation of $100 or more! We're calling it a Walk With The King Tote Bag Bundle—it has everything you need to start a great day with the Lord.
Includes:
Walk With The King 10 oz. Yeti Tumbler Thermos
Walk With The King Journal
Paperback Copy of "Today With The King" Daily Devotional (Previously only offered as hardcover)
Walk With The King Pen and Stickers
Walk With The King Tote Bag
Fair Market Value $45
Your contributions help keep the encouraging messages of Dr. Robert A Cook available to those who need it! From broadcast digitization, to website resources, to FM/AM syndication, to the Walk With The King Podcast—your donations make all these things (and more) available and free-of-charge for anyone, anywhere.