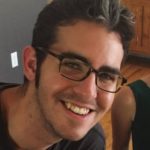 My Friend Through Time
My relationship with Walk With The King began in 2016 as a young freelance writer, picking up jobs wherever I could. I'd never heard the friendly voice of the late, great Dr. Robert A. Cook.
One of my first Walk With The King writing assignments actually had nothing to do with the radio show. It was captioning old photographs that were to be added to a new website biography section. These photos, over 500 in total, cataloged years and years of Dr. Cook's life — his family, friends, ministries and milestones. Over 100 years of Cook history.
It was during this project that I got to know my dear radio friend for the very first time.
I was initially acquainted with the tiny infant Robert Cook in the company of his late mother and father. Next, on through the college years at Wheaton and Moody. Then, family life with Coreen and three beautiful girls. And then ultimately, through over 50 years of ministry. A series of photographic memories from one man's life outside the airwaves.
Five years later, and after working on countless Walk With The King projects, I've listened through more broadcasts than I can remember.
Every day, I hear that signature, warm welcome — "Hello there, radio friend, how in the world are you?" and I sit in astonishment at how faithful Dr. Cook was to the calling on his life and to the thousands of people who tuned in every day.
Through every life season, both triumph or trial, he was there for his radio friends — doing what the Lord put him on this world to do. And always with a smile and an encouraging directive for all who listened, "Walk with the King today and be a blessing".
It's a kind of steady devotion to the gospel, tuned from years of faithful meditation on the those divine principles, season after season. It's the kind of voice everyone deserves to hear by way of radio. It's the kind of person I like to call: my own radio friend.
– John
Stories like these happen thanks to your support! As a special thank you gift on this special year, please read on below.
---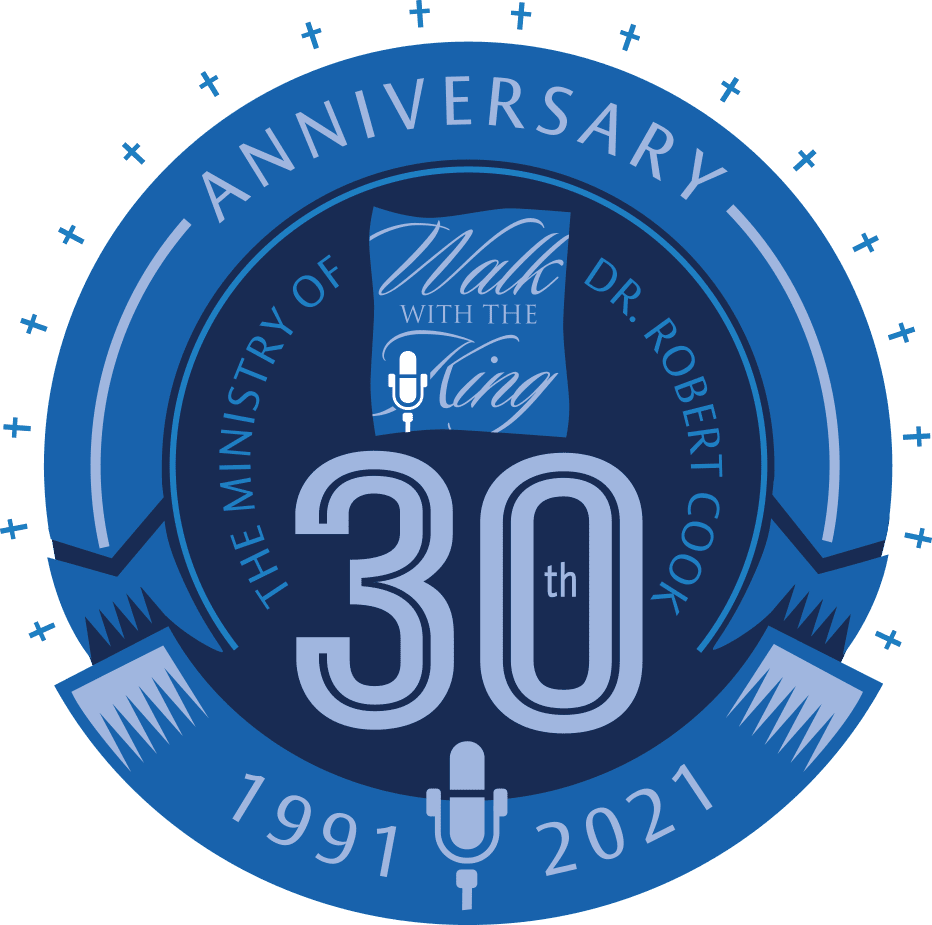 Our 30th Anniversary Campaign Donation With Gift of $100 or More
To celebrate 30 years of Walk With The King, we're offering a special Anniversary Gift to for any donation of $100 or more! We're calling it a Walk With The King Tote Bag Bundle–it has everything you need to start a great day with the Lord.
Includes:
Walk With The King 10 oz. Yeti Tumbler Thermos
Walk With The King Journal
Paperback Copy of "Today With The King" Daily Devotional (Previously only offered as hardcover)
Walk With The King Pen and Stickers
Walk With The King Tote Bag
Fair Market Value $45
Your contributions help keep the encouraging messages of Dr. Robert A Cook available to those who need it! From broadcast digitization, to website resources, to FM/AM syndication, to the Walk With The King Podcast–your donations make all these things (and more) available and free-of-charge for anyone, anywhere.